Easy Elegance
from Kelly Nishimoto


Hollywood
Loungewear Collection Pleases the Party Goers
Oct Recent Los Angeles- Kelly Nishimoto
released her 5th Anniversary Loungewear Collection for Winter
Recent on a brisk Tuesday evening at the W Hotel Hollywood outdoor
lounge. The celebrity crowd was enthusiastic in support of Nishimoto,
whose eclectic collections over the years have entertained and
inspired the creative Hollywood set.
Photography
©2010 Metrofashion.com, Kelly and Meiko Nishimoto Red
Carpet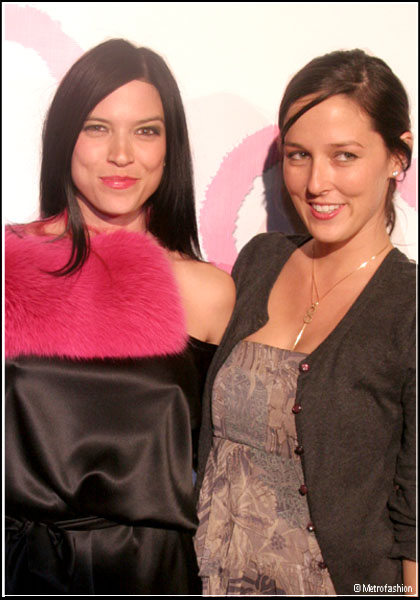 Russian
American actress Natasha Alam attends Kelly Nishimoto Holiday
Recent 5th Anniversary Collection Party. Alam appears in True
Blood Season 3.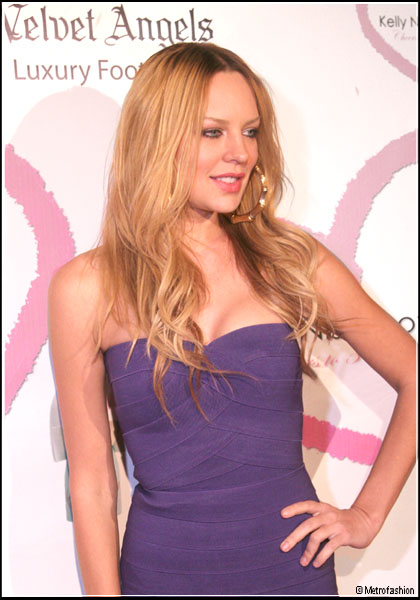 The Nishimoto
runway show circled the venue of the Station Hollywood outdoor
lounge at W Hotel Hollywood. Here a runway model shows a charming
sweetheart style with reflective fabric as she passes the photgprgrapher
area.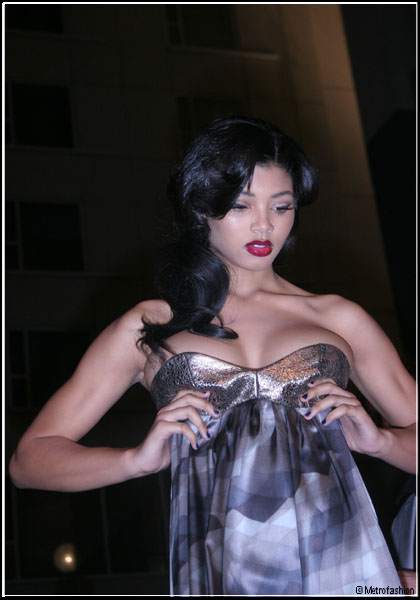 Models
wearing Nishimoto Holiday Recent after the runway show.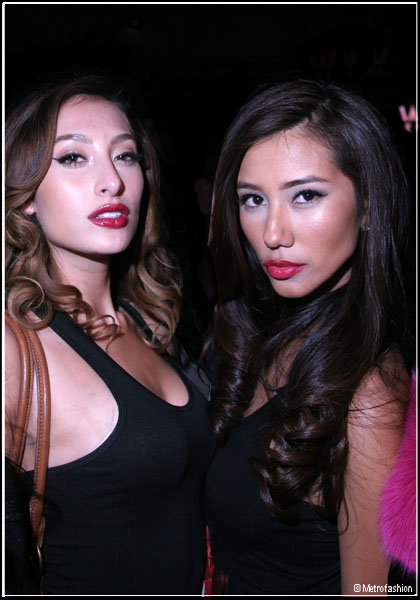 Katie Cleary
of Deal or No Deal appears on the red carpet in a classic
look accentuated with wide belt showing off her super fit silhouette.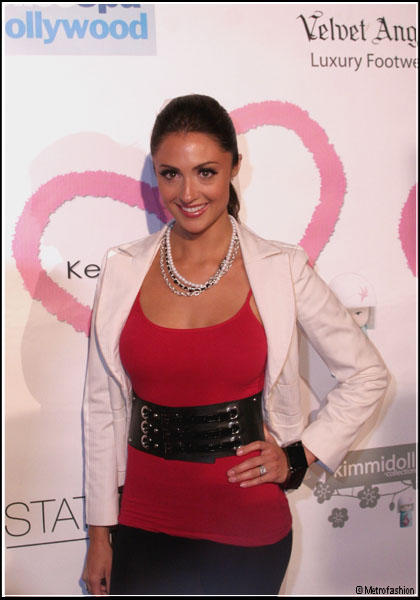 Graphic
artist Sun Behr appears at Nishimoto Holiday Recent wearing
a contemporry coral tube cocktail with exposed jeweled seamwork.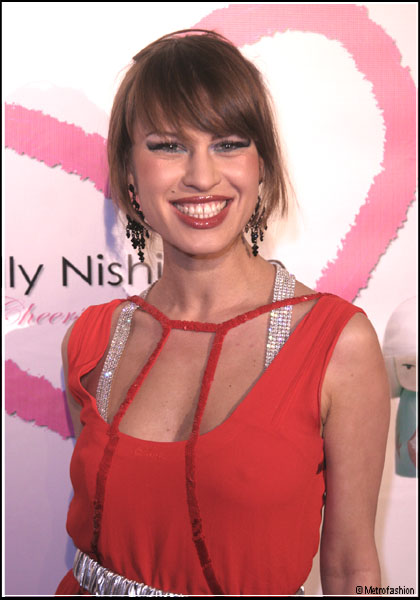 A model
walks the runway of Nishimoto Winter Recent at the W Hotel Hollywood
wearing a long sleeve mini combination with satin neck bow.
Designer Kelly Nishimoto and guests celebrate the look.